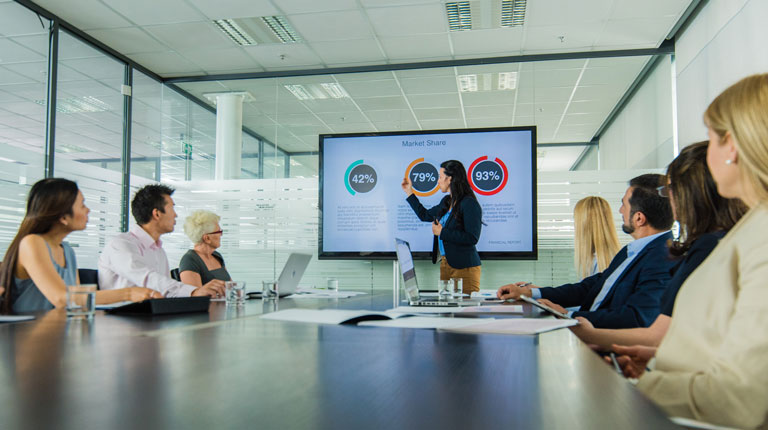 Business Strategy of multiple organisations clashes to win in the present competitive world. The markets are moving at a fast pace and so is the business. A new revolutionary idea soon inspires others (is COPIED) to easily launch similar products.
Technology presents us with an environment with high struggle and cut-throat competition.
Products life-cycles have shrunk as there is a better offer in the making at any given time. Think of the device you are reading this article on. Have you the latest version of it? If yes, then for how long? Recall the number of competitors offering you a similar device. With numerous features around the tactics is to choose the correct mix to offer. We need to always remember what exactly the company stands for.
Organizations focus to be an obvious choice for customers and win their advocacy. However, serious business strategy is required to overcome competition. It is utmost important to develop a product with the desired features. Remember not all desired features can be incorporated so be sure to be capable of the chosen feature. Let us look a bit deeper on how we can identify features for products and services. Post which Sales teams will certainly have a cakewalk generating revenue.
Business strategy for feature identification
To start and make a workable plan we need to break the process in below two types
Points of Differentiation (POD)
It is important to clearly define the point of differentiation (POD) for brands. These are derived on factors such as
Desirability (consumer-based) ??? A thorough market research needs to be done to understand the target audience. Their pain points and the solution they expect.
Deliverability (organization based) – A capability analysis needs to be done to understand the real deliverability. It???s important to have a non-biased real-time analysis and not an ego massaging unreal report. Once a feature is part of the content marketing??and is communicated to the world, it has to be delivered upon without fail.
Differentiability (market-based) ??? Here the team needs to develop a feature(s) which differentiates it from the market offering. There might be many mobile phone manufacturers around but the iPhone is the most secure of all. The Google eye in the pixel makes the phone an explorer in itself.
Points of Parity (POP)
Differentiation eats a lot of business strategy time. However, it is of more importance rather essential to develop points of parity (POP) against the competition. A product needs to have certain basic features that suffice to the need of the consumer. Factors assisting in defining these are.
Category (industry/product based) ??? We need to know what category we fall in and what is the fundamental expectations of the consumers in the category.
Correlation (with Self POP & POD) ??? When we have defined a set of POP & POD we need to identify how would they correlate with each other. Example how would the battery life of a phone behave if we increase the number of applications running for better user experience.
Competitive (competition???s POP & POD) ??? An analysis of prevailing competition also needs to be done on the basis of features offered by them. How is our set of features poised in front of the competition?
It is fine to have a few similar POD with the competition. As the differentiation is derived from the complete set of features and not just any single feature. Just try this simple business strategy tips and practice business integration. Mileage against your competition is waiting on the next turn.
Author:??Ankit Bourai????? Team??wondact.com